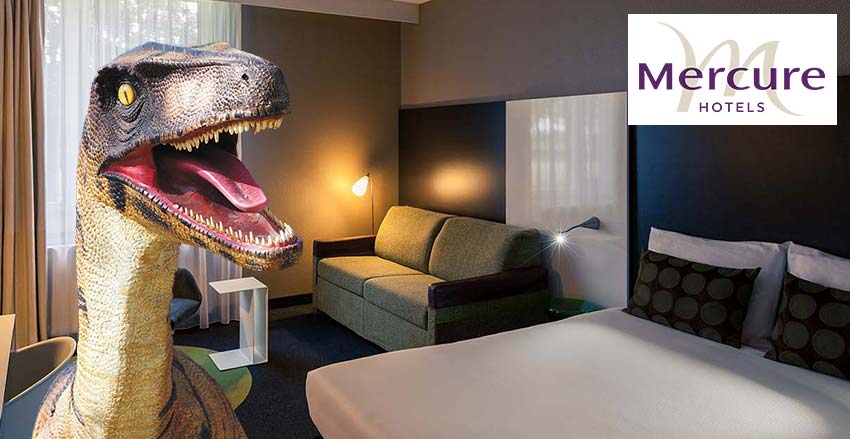 Dino Expedition
Hotel Mercure in Zwolle offers a special Dinoland package: The Dino expedition!
This package comprises:
Entrance tickets to Dinoland Zwolle
Sleeping in a Dino room
Full continental breakfast buffet with a glass of Dinorange juice and a Dinoontje yoghurt
Dino surprise
Free Wi-Fi
Free filled mini bar in the privilege rooms
Prices
Privilege room to sleep 4 people: € 165
Privilege room to sleep 3 people: € 149,50
Standard room to sleep 2 people: € 125
Excl. citytax € 2.00 per person, per night and parking fees 3 Euro per night.
Reservation
Book the expedition by calling Hotel Mercure Zwolle on +31(38)-4216031 or sending an e-mail to h2109@accor.com.