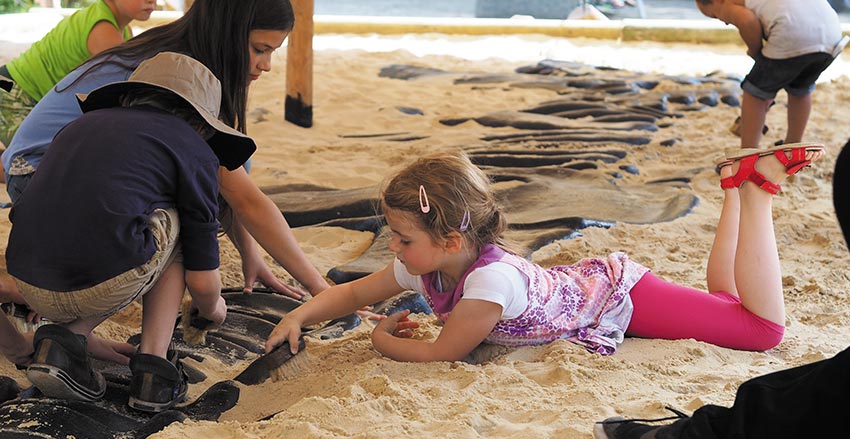 School excursion Dinoland Zwolle
Looking for a school excursion in Overijssel? Why not come to Dinoland Zwolle? Here, the pupils can learn and play between and around the dinos. There is so much to do in doors and out, making Dinoland Zwolle a success whatever the weather.
The basic school excursion at € 9.50 per child comprises:
More than 100 dinosaurs.
Fossil digging, laser games, midget golf, climbing course, and climbing tower (each activity once).
Large outdoor playground including a helicopter, jeep and zip wire.
Free activities in the paleo lab include searching for gemstones and gold.
Indoor play centre with climbing equipment and games.
Unearth a skeleton.
Dinosaur exploration trail.
Dinosaur passport.
T. Rexpedition. An interactive exposition about the Tyrannosaurus Rex.
Lunch
The school excursion can be further expanded to include lunch (French fries, sausage and a soft drink for € 3,50 p.p.) or other extras such as cracking the geode and mini golf.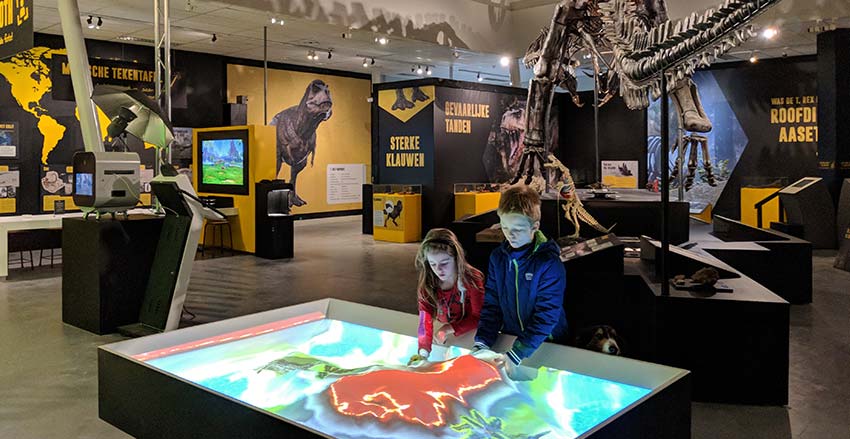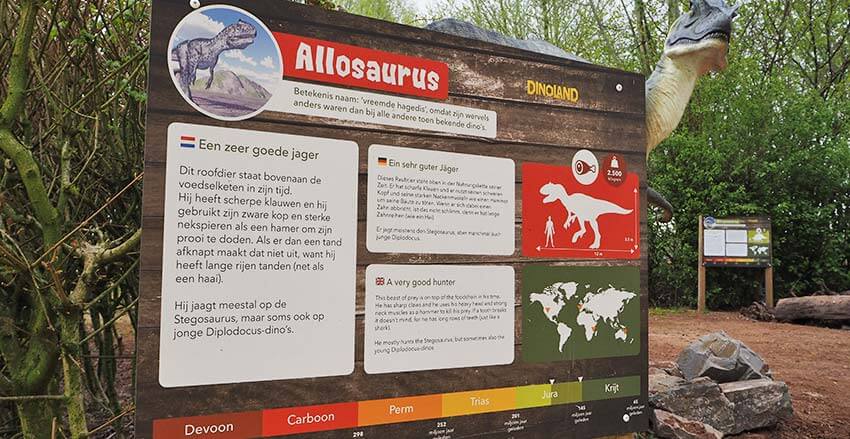 Reservation
Bookings are under condition of availability. Upon making your application, you will receive confirmation of availability from us.
The exact number of children and adult supervisors can be adjusted until a week beforehand, free of charge. After that, you can change up to maximum 5% of the total persons booked, free of charge, on arrival.
Payment on arrival in cash.
Alternatively, you can request an invoice beforehand and transfer the balance before your visit. Administration costs are € 2.50.