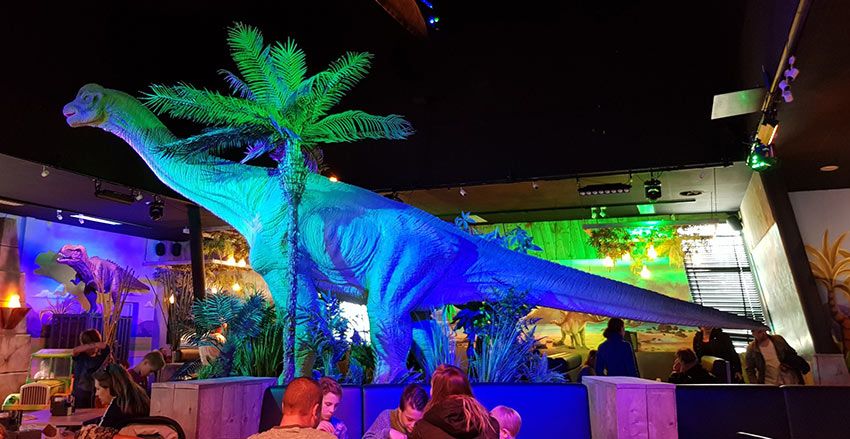 The T-Rextaurant
Playing is hungry business and we've catered for that! Our friendly restaurant is decorated with amazing murals, so you're surrounded by dinosaurs while you're eating. You can also learn more about the excavation of dinosaurs in the Wild West era.
The restaurant is located between the indoor play centre and the outdoor playground, so you can play again straight away after your food.
Grown ups will find this a comfortable place to sit. There is also a free Wi-Fi network.

The Dino Deal
Dino deal: When buying a children's menu (dino deal), you receive a silver Dinoland coin. These coins can be used to purchase fun items in our dino shop; so let's get saving!